Wedholms
Bürkert is one of the world's leading manufacturers of measurement and control systems for liquids and gases.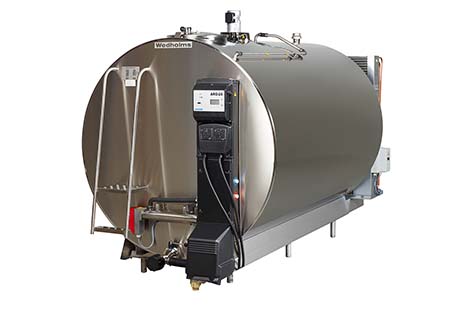 Milk cooling tanks
When you buy a new tank from Wedholms you can be assured that, its installation will go smoothly and there will be no problems connecting it to your existing equipment.
Modular systems for large and small applications
Our modular concept means that we can customise our milk cooling tanks precisely to suit your needs and circumstances. So, whether you have ten cows or a thousand, we cab adapt our milk cooling tank to your milking parlour.